Critical connectivity in automation is not just about having a fast connection; it is about making people's lives better and more secure. Moxa's connectivity technology helps to make your ideas real. Their develop reliable network solutions that enable devices to connect, communicate, and collaborate with systems, processes, and people. Your ideas inspire us. By aligning our brand promise of "Reliable Networks" and "Sincere Service" with our professional competence, Moxa bring your inspirations to life.
Moxa, a leader in industrial communications and networking, recently announced the launch of its next-generation industrial switch product group.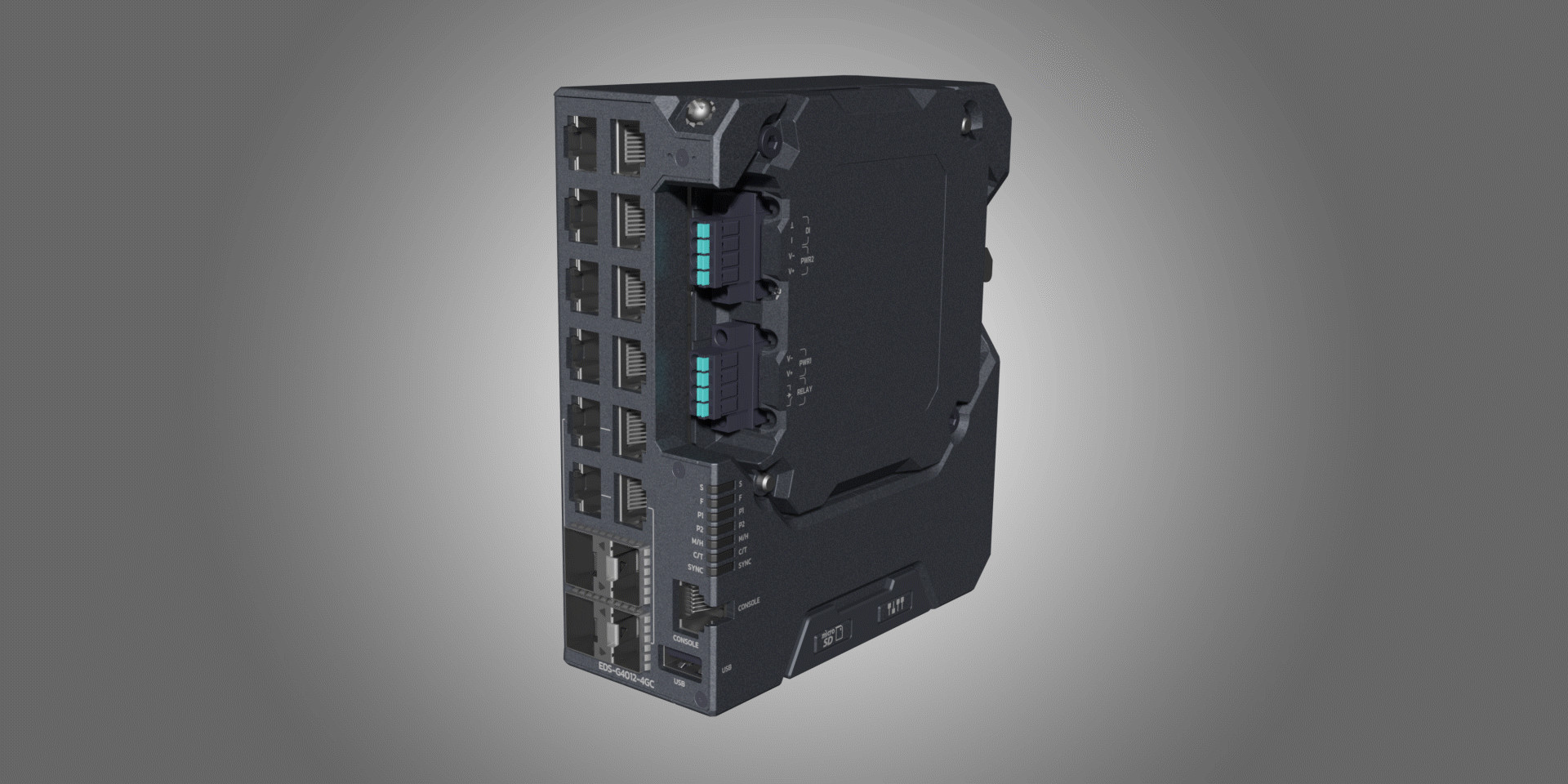 Moxa's industrial switches, Moxa's EDS-4000/G4000 series DIN-rail switches and RKS-G4028 series rack-mount switches certified by IEC 62443-4-2, can establish secure and stable industrial-grade networks covering edge to core for critical applications.
In addition to increasingly demanding for higher bandwidths such as 10GbE, applications deployed in harsh environments also need to deal with physical factors such as severe shock and vibration that affect performance. MOXA MDS-G4000-4XGS series modular DIN-rail switches are equipped with 10GbE ports, which can reliably transmit real-time monitoring and other massive data. In addition, this series of switches has received multiple industrial certifications and has a highly durable casing, which is suitable for demanding environments such as mines, intelligent transportation systems (ITS), and roadsides.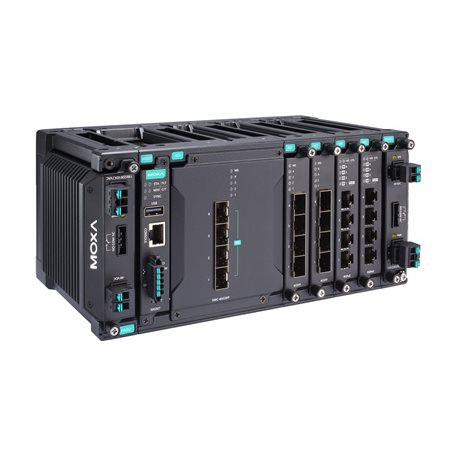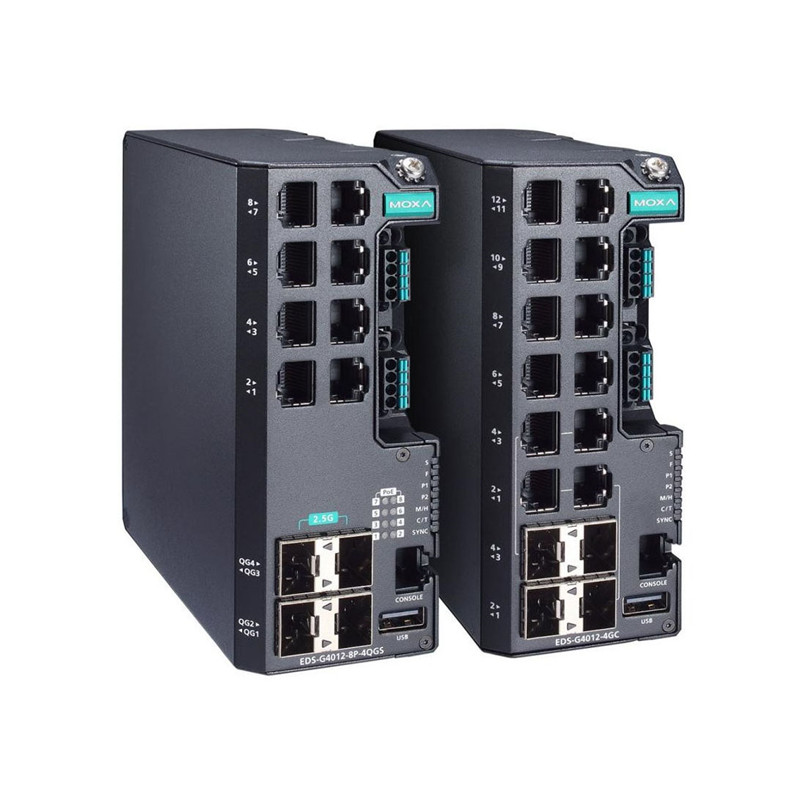 Moxa provides the tools to build a solid and scalable network infrastructure to ensure customers don't miss any industry opportunities. The RKS-G4028 series and MDS-G4000-4XGS series modular switches allow customers to flexibly design networks and smoothly achieve scalable data aggregation in harsh environments.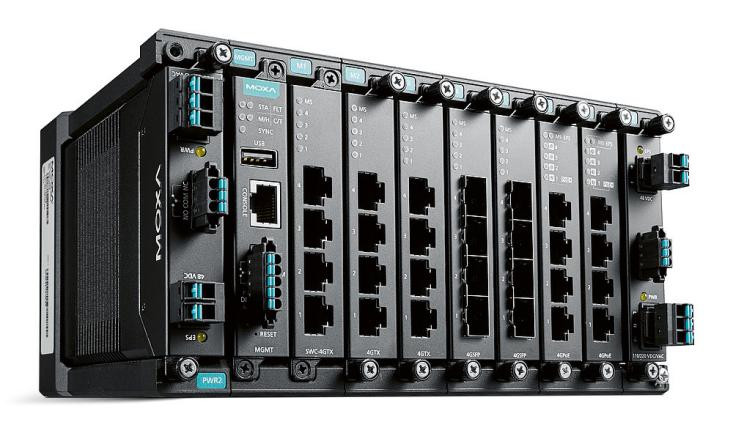 MOXA : Next Generation Portfolio Highlights.
MOXA EDS-4000/G4000 Series Din Rail Ethernet Switches
· Full range of 68 models, up to 8 to 14 ports
· Conforms to IEC 62443-4-2 safety standard and has passed multiple industry certifications, such as NEMA TS2, IEC 61850-3/IEEE 1613 and DNV
MOXA RKS-G4028 Series Rackmount Ethernet Switches
· Modular design, equipped with up to 28 full Gigabit ports, supporting 802.3bt PoE++
· Comply with IEC 62443-4-2 safety standard and IEC 61850-3/IEEE 1613 standard
MOXA MDS-G4000-4XGS Series Modular DIN Rail Ethernet Switches
· Modular design with up to 24 Gigabit and 4 10GbE Ethernet ports
· Passed a number of industrial certifications, the die-casting design resists vibration and shock, and is highly stable and reliable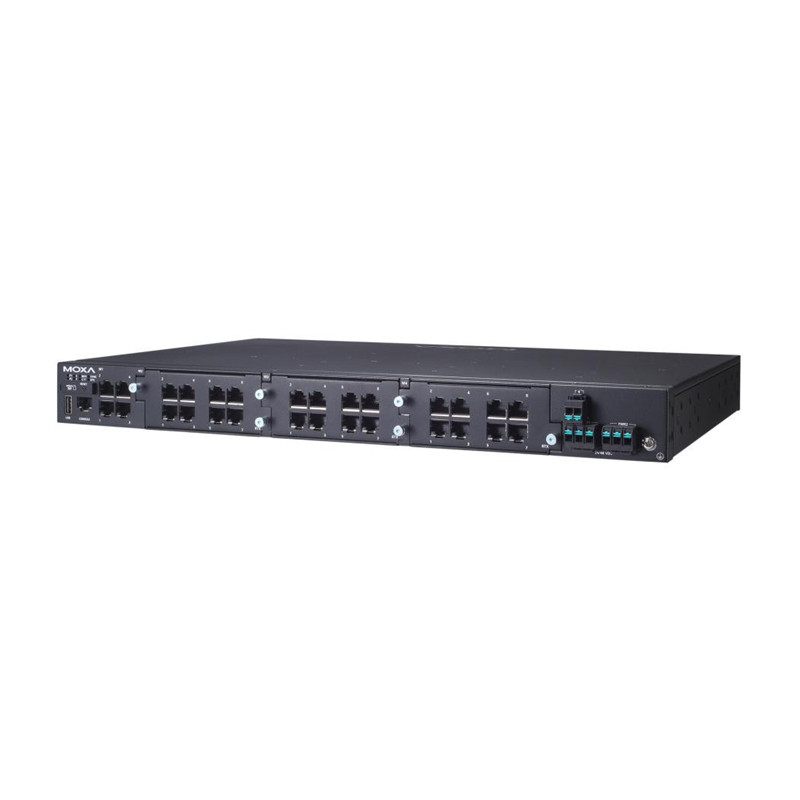 Moxa's next-generation product portfolio helps industrial companies in various fields take full advantage of digital technologies and accelerate digital transformation. Moxa's next-generation networking solutions endow industrial networks with high security, reliability, and flexibility from the edge to the core, and simplify remote management, helping customers to be proud of the future.
Moxa is a leader in industrial equipment networking, industrial computing and network infrastructure solutions, and is committed to promoting and practicing the industrial Internet. With more than 30 years of industry experience, Moxa provides a comprehensive distribution and service network with over 71 million industrial equipment in more than 80 countries around the world. With the brand commitment of "reliable connection and sincere service", Moxa assists customers to build industrial communication infrastructure, improve industrial automation and communication applications, and create long-term competitive advantages and business value.
---
Post time: Dec-23-2022